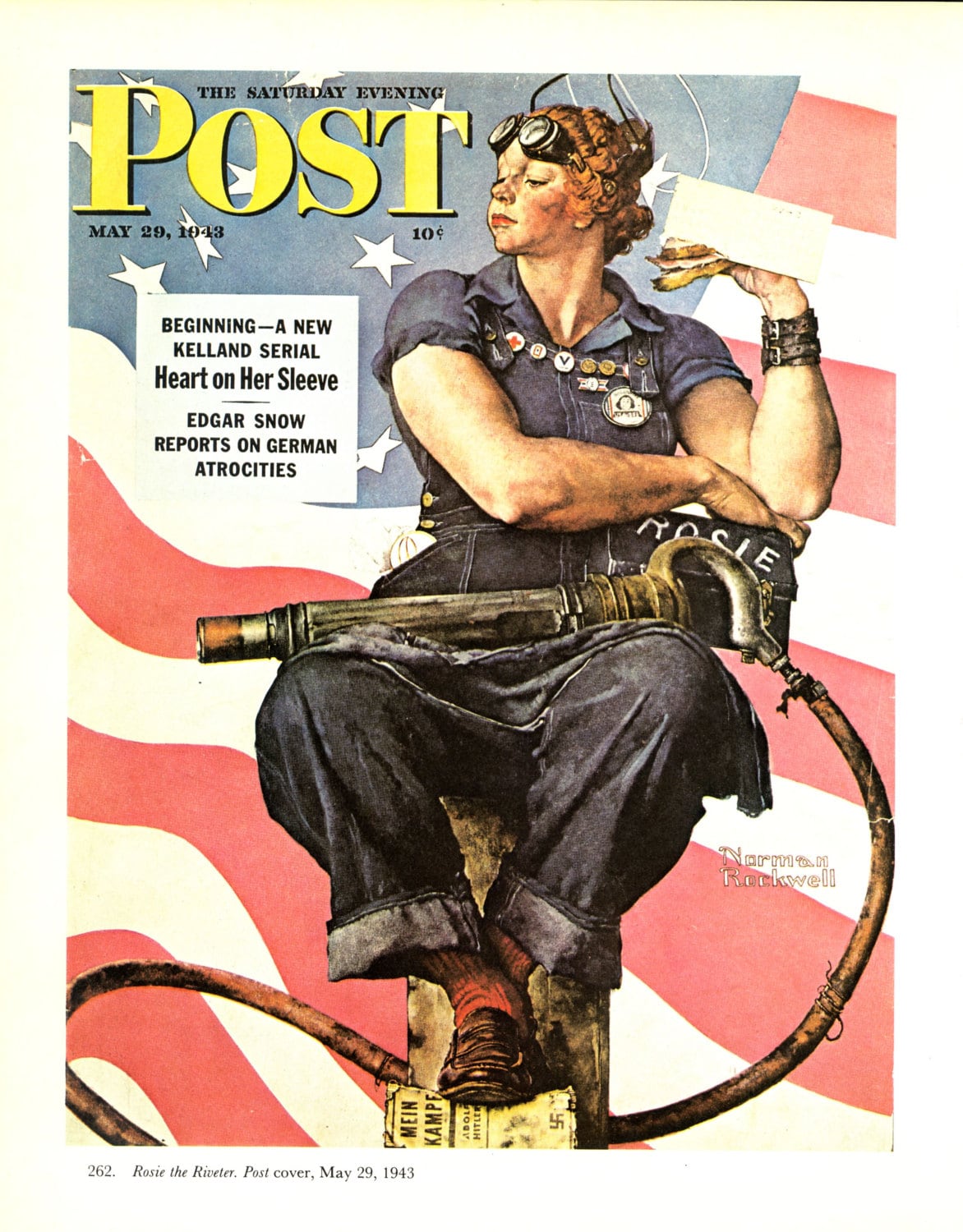 I turned on the radio this morning after I woke up and WNPR gave me some bad news: the model for Norman Rockwell's "Rosie the Riveter" has died. She was 92. She was probably awesome. She lived a good life. What I didn't know, was that she lived in Simsbury.
Her name was Mary Doyle Keefe and in 1943 she was living in Vermont, next door to Rockwell. She was a petite telephone operator who had never seen a rivet gun, but by the time Rockwell was done with her she was the face of a patriotic/feminist movement.
She only made $10. In 2002, the painting sold for $4.9 million, and is in a museum in Arkansas.
Though Keefe came to Connecticut later in life, she was an avid UConn women's basketball fan. Good woman!